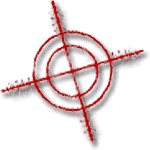 We have encountered a problem with your honey pot script. The checksum that your honey pot (questionable.php) is reporting does not match the hash in our database. Possible reasons this may occur:
Modifications were made to the honey pot contents (it is ok to modify the first line of PERL/Python honey pot scripts, however). If you made any changes to your honey pot, you must download a new script.
During the upload to your server, garbage may have been added to the file. Try using a different method/mode when uploading your pot to the server (binary mode over ftp, etc). Alternatively, you may want to try unzipping the honey pot file on the server.
If you are running Windows please be aware that some versions of Windows have problems where they insert random data in files. This random data can cause an incorrect checksum to result. The issue is reportedly solved with the latest service packs. Please ensure your version of Windows is up-to-date.
Although unlikely, your unzip program may have added garbage to the file. The following programs have been tested and work:
It may also be possible that the hash algorithm is not working as intented on your system. If you think this is the case, please contact us.
If your server supports a language other than PHP7, you may want to try
installing a pot for a different language
(Currently we support: ASP,Cold Fusion,PHP,Perl,mod_perl,MT,Python).